Merry Christmas Eve everyone! We hope you all have a fantastic Christmas tomorrow!
Lindsay's Selections:
So here's the deal. I feel I've sufficiently covered all of the books I'm excited about next year (read about them
here
). So I decided to go a little outside the box.
Because Santa is
M
a
G
i
C
and can do whatever he wants, here's what I want him to bring me.
1. More Harry Potter books. I don't care if it is a prequel, sequel, companion following more minor characters (I need me some more Sirius. So an entire book about him would be just fine by me. Same goes for Tonks & Lupin). I want to stay in the Potterverse forever.
I'll take this many books in the Potterverse, please.
2. A first edition printing of Pride and Prejudice. If I ever have millions upon millions of dollars, I would totally buy this for myself. But until then, I'll just rely upon the jolly guy in red.
Sigh.
3. Speaking of Pride and Prejudice, I could use some more Darcy and Elizabeth. So if Santa can use his magic to bring back Ms. Austen to write me a sequel (or 7) about the Darcys and their plethora of children, I'd appreciate it.
I NEED MORE DARCY!!!!
4.. These libraries (or something similar):
Who doesn't want a library with a ladder? Or a nook just for reading books? Amirite?
5. A book letter. I would love one of these for my home: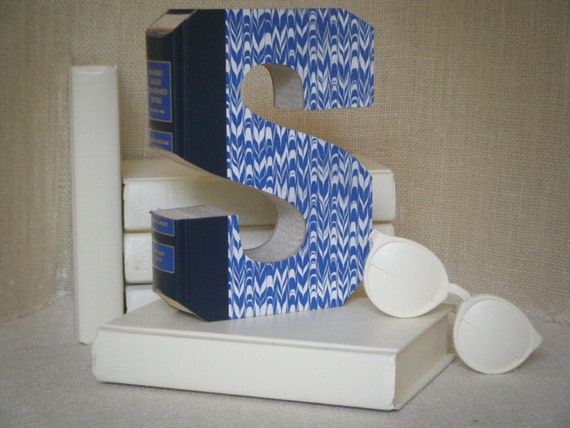 In case my husband wants to buy me a New Years Gift. ETSY
Sarah's Selections:
I'm going to follow the theme here and stick with the tone Lindsay has set. Santa IS Magic. I kind of think of him as a cross between Dumbledore and Gandalf. (Then again, I also imagine that's what God would look like.) So here is what I want from Ol' Saint Nick.
1. For Diana Gabaldon to write a novella of the time Ian Murray Jr. spent with the Kanyen'kehaka in the Outlander Series. (I need the whole story in detail about his time there! Not just the tidbits Diana gives us when he returns to Jamie and Claire.)
2. Baby Lit versions of Harry Potter. Because Baby Lit is the bomb-dot-com. Seriously ... They have Dracula, Pride and Prejudice, Jane Eyre and more for babies! Now they just need Harry Potter.
3. A movie version if Finnikin of the Rock. Because it's Finnikin of the Rock and I need to watch it on the big screen.
4. I'm with Lindsay ... More Harry Potter books. I want a book about the original Order of The Phoenix.
Hermione agrees!
5. Jamie Fraser. Jamie Freaking Fraser.